What is a platform lift?
A Platform lift, also commonly known as a disabled access lift, is a passenger lift with added weight capabilities and limited speed. There are several different types of platform lifts to choose from and each has different benefits.

Platform lifts are far slower than the regular passenger lift, so are used in smaller buildings of around 2-6 floors. This makes them good if you need to install a lift in a building that does not have good support of a passenger lift column, or in the home.

Their primary use has become for buildings with poor disabled accessibility. In order to make these buildings more accessible, a platform lift can be installed as it will be able to take the weight of a wheelchair and some standing passengers. Open platform lifts are the best for wheelchair users because of their expanded space and low footprint, making them cost-effective also.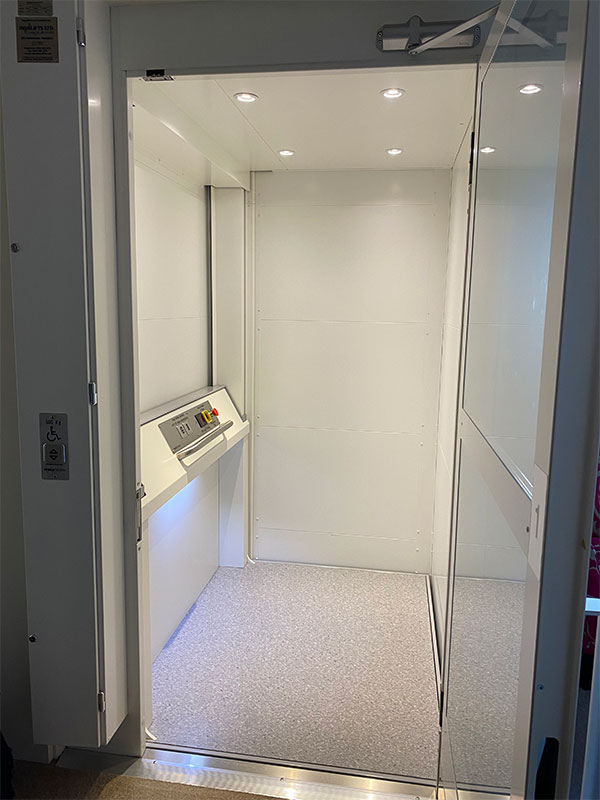 Platform Lift
Why do I need a platform lift?
The primary function of a platform lift is to provide lift capabilities where a standard passenger cannot be installed. Lifts are becoming a standard for mobility across buildings and commercial settings as they make many places fully accessible, so a platform lift makes them a good option to add to your building.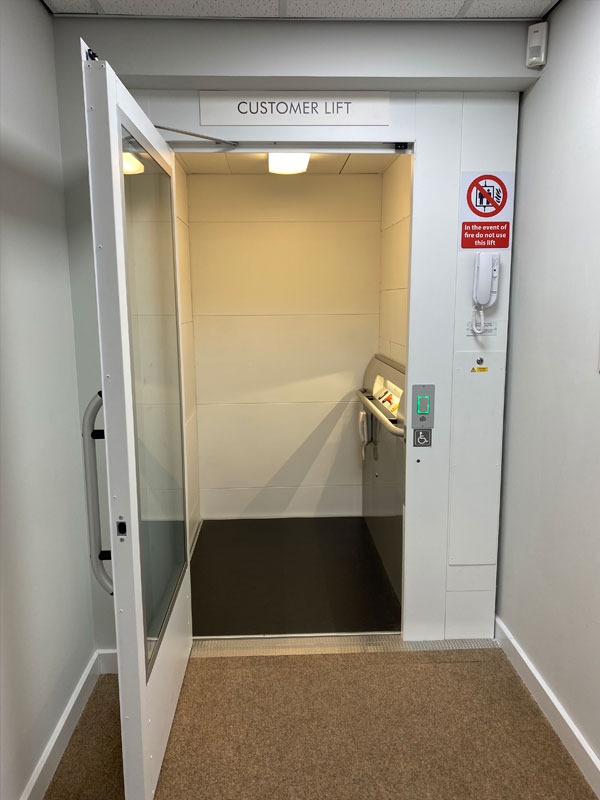 Aritco Platform
Safety in platform lifts
Platform lifts, whilst different to passenger lifts, will require a safety assessment in line with legislation. You will need to take out a safety assessment and make sure the lift complies with the Supply of machinery safety regulations. This is to ensure your lifts are entirely safe and you can maintain their operations. Platform lifts still require to be serviced a minimum of 6 monthly.
Differences between platform and passenger lifts
The key difference between these two lifts is the distance they travel, and the speed at which they travel. A standard passenger lift can travel at various meters of speed per second, whereas a platform is limited to a speed of 0.15 meters per second.
In comparison, the platform lift will only travel a maximum of 12 meters, at the same speed. Of course, the passenger lift can travel further, and carry far more people in the biggest lifts.But platform lifts have the advantage for smaller travel distances and disabilities for they have a far lower energy footprint and do not take the installation process of a passenger lift.
Which lift is for me?
It's going to come down to the restraints of your building. If you have a building of four floors or more, you're going to need the passenger lift. Smaller buildings, that struggle to meet the requirements of a passenger lift, then a platform lift can be a great investment to make.
Ultimately, to make your building truly accessible you are going to need a type of lift, and both have their benefits.